ABOUT: This is a CRM and auto campaign builder.
MOTIVATION: I'd love to see an integration similar to what's in Zapier (attached)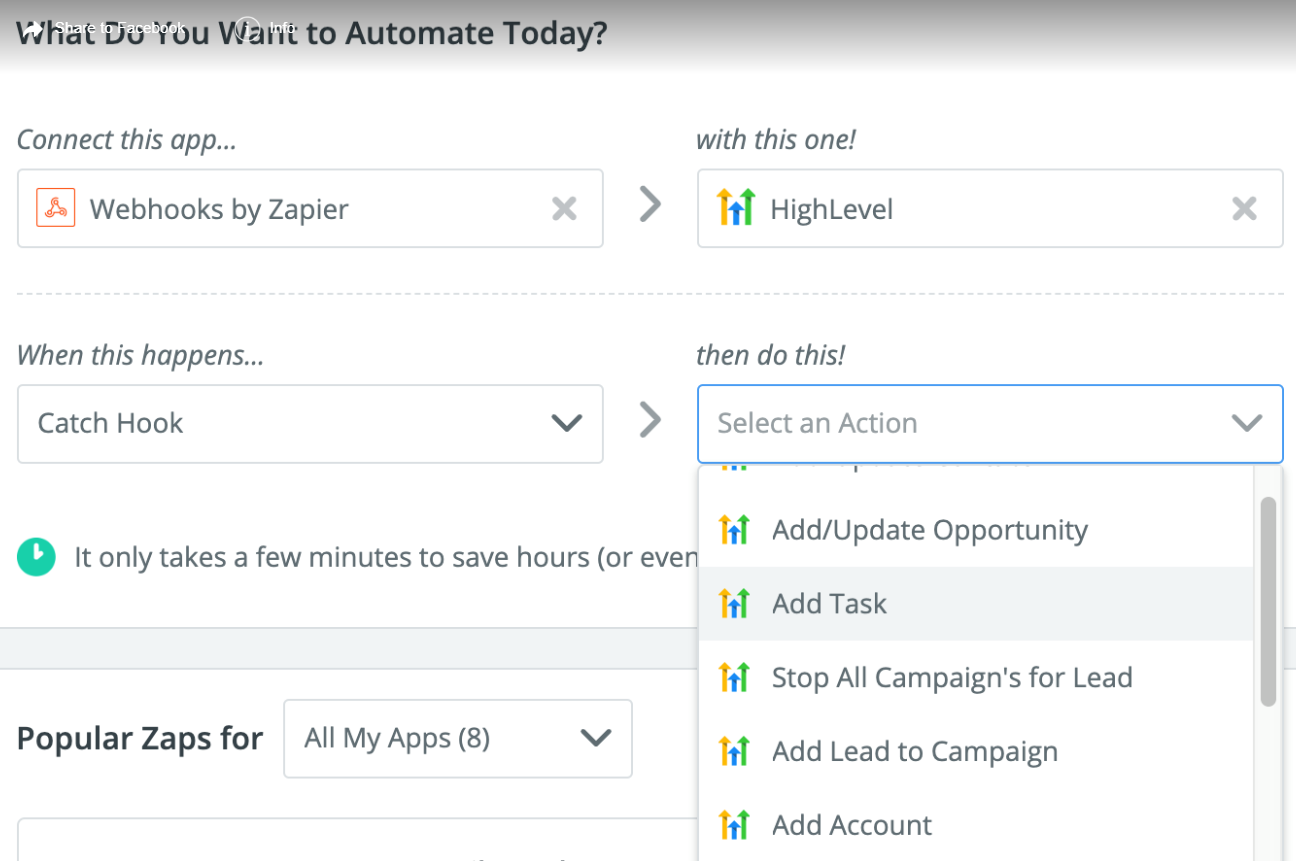 marked this post as
complete
Merged in a post:
GoHighlevel
WWW: ?
API: ?
WEBHOOKS: ?
ABOUT: ?
MOTIVATION: ?
Original text: Under Gohighlevel, If does not allow to get busniess name when we update/Create Opportunity or when we update/Create Conatct
In both cases it does not pick Business name filed from Gohighlevel, could you please look and make the changes.
Thanks